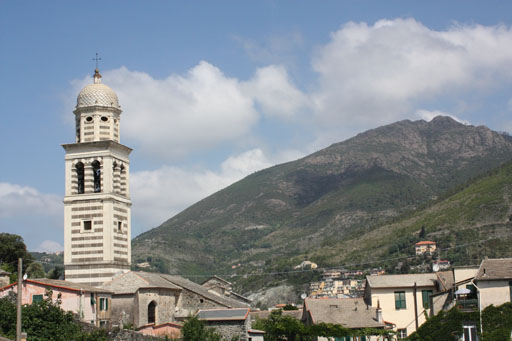 It's no mystery why the Cinque Terre are a UNESCO World Heritage Site. These picturesque villages clinging to cliffs along the Mediterranean attract millions of visitors annually.
You can always choose to stay and/or eat in the Cinque Terre, but we enjoy offering our clients another option: Levanto, the closest large town to the Cinque Terre. The beautiful downtown with its parks, piazzas and typically colorful buildings runs right up to the beach on the bay. And it has the feel of being a real Italian town, something that sometimes gets lost in the bustle of the Cinque Terre in high tourist season.
In Levanto you will find a wider choice of hotels, B&Bs, restaurants, shops and activities than in the other Cinque Terre … all just an easy five-minute train ride from Monterosso.