Click on the image to see the article published in the national paper Il Secolo  (based in Genoa) about our innovative study abroad program in Levanto and the Cinque Terre with Texas A&M.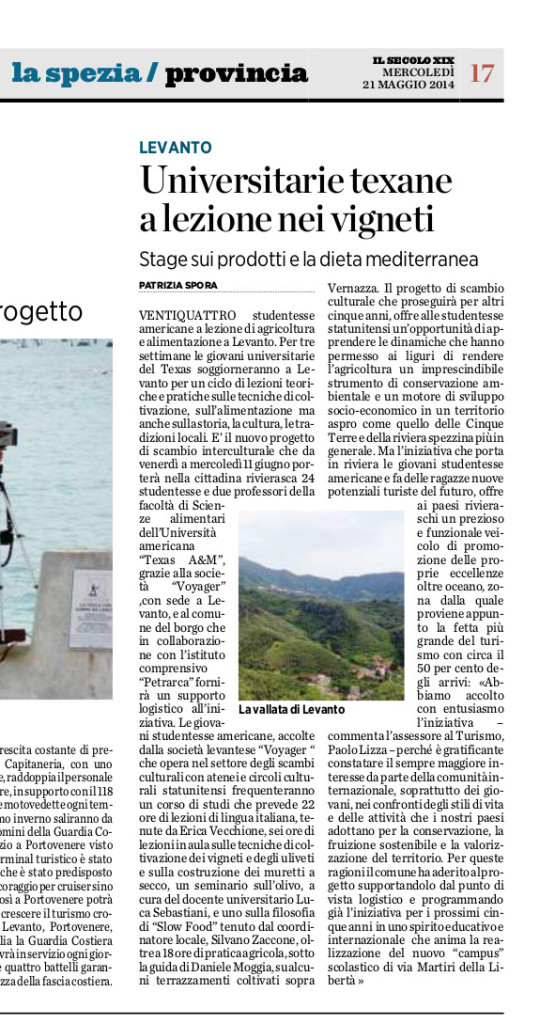 And another short article and photo of the group in La Stampa, the national newspaper published in Florence.

The following is an article and picture of our student tour in post-flood Vernazza, as reported in the Gazzetta di Parma (click to enlarge).