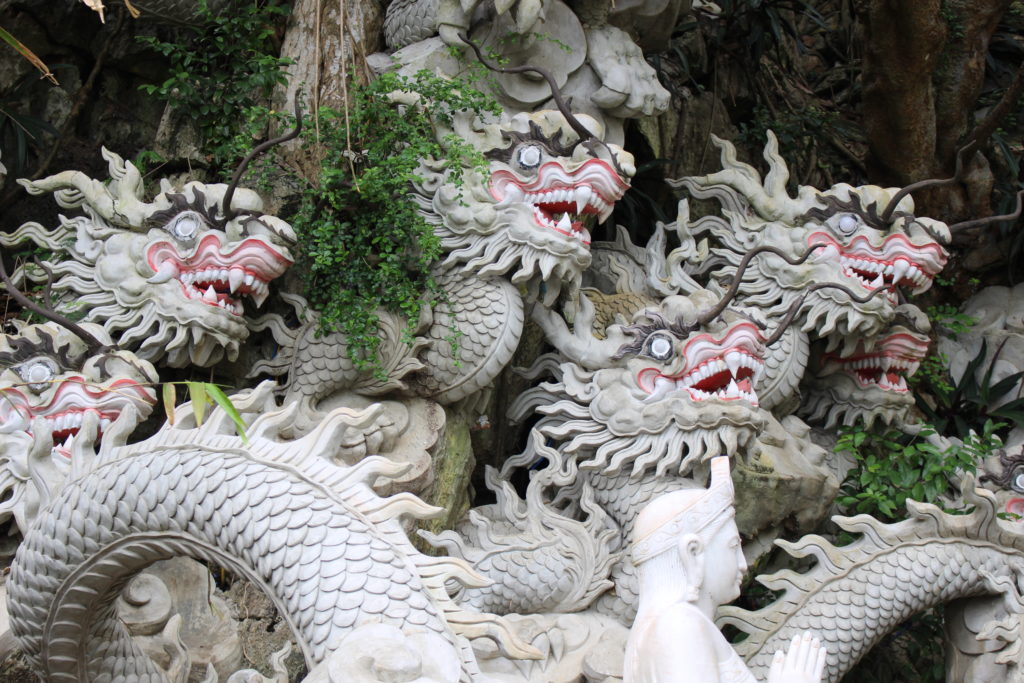 Going on vacation and using the services of tour guides, when you do the same job yourself, puts you in a very odd position. Pretty much like a chef turning into a client in a restaurant or a doctor becoming a patient. There is a high risk of being picky or presumptuous, especially when you think the way you handle your job is the best possible way.
Now, it is also true that a great deal of difference is made by the kind of person that you are, and I have to say that even if we know we are the best (!) we are very reasonable people, who might be slightly forced to be this way after we've started travelling with three very unreasonable children. This is why, at this point in our life, as travelers we really go with the flow and have fewer expectations than in our past lives.
This said the tour guides we hired in Vietnam (a circumstance that we were kind of compelled to choose since tourists can't rent a car and drive around on their own… may I add 'Thank God for that piece of wisdom') were awesome, and we had such a wonderful time being toured around like we do all the time back home and seeing the same tricks that we use daily when we deal with clients. It was hysterical being on the other side of the barricade, and it felt like finding yourself in one of those groups of Harley Davidson bikers or Bridge players enthusiasts or Role Playing participants… we all spoke the same language.
And that is why traveling is great, no matter how many things you know, how many places you have seen, today will be different from tomorrow and one trip is unlike another and most certainly not what you had expected it to be when you were planning it.
There are moments when you need to keep your hands tight around the wheel, others where you just have to enjoy the ride and let go.