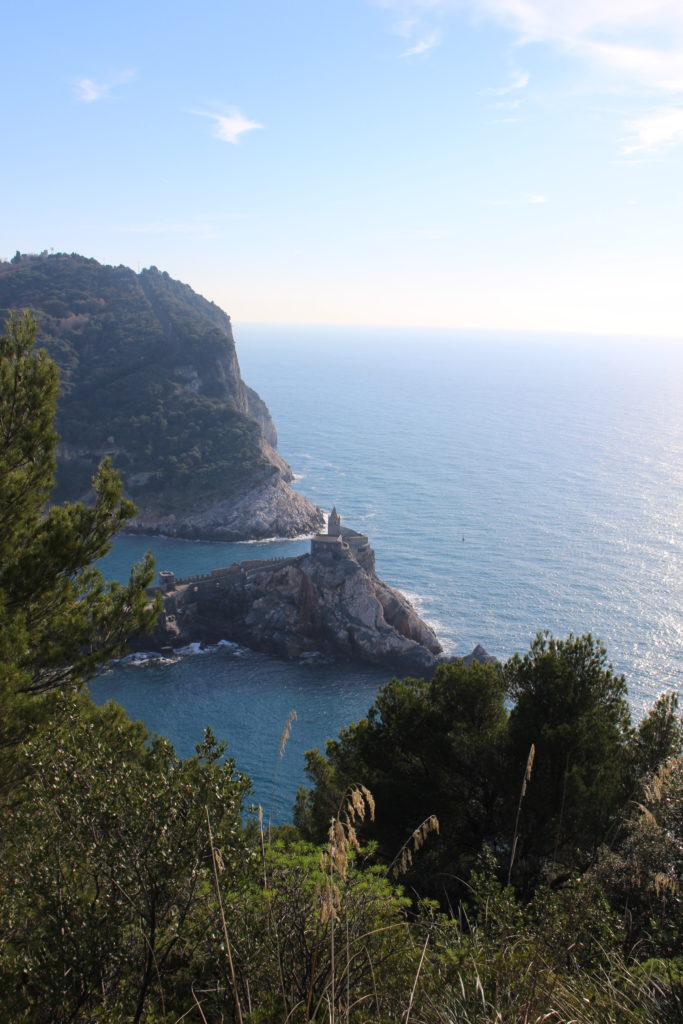 Mass tourism is that flow of people and ideas that melt into one big inconsistent swarm. It is not that they are doing the wrong thing, just that they are all doing the same thing at the same time.
This can be said for the hikes through the Cinque Terre National Park. They are spectacular but they are tiny and when you put thousands of people walking like sardines on a path that could contain a tenth of them at most, or when you have to stand in line like you were on a highway in L.A, well the beauty of experiencing nature can be brutally wiped away by reality.
That is why I enjoyed the last hike I took by myself so much, after having been stood up by friends and husband (who will claim it is not true!) and which I needed to do as recon for future clients. I'll also admit that there have been moments during the hike in which I feared that those crosses put along the path by pious followers might end up having my name on them … but in the end I made it. The hike I took, from Riomaggiore to Portovenere, roughly 13.5 kilometers, is not more tiring or strenuous than any other in the Cinque Terre (just very, very  long), but when you do it on your own on a quiet winter day, the strength and distraction that another person's company gives you are gone. And everything seems so much more difficult…
The award at the end is great, though. Not so much the beginning of the trail, which would be great for taking refuge from the heat on a sunny summer day but not so much on a crisp damp morning, but the second part from Campiglia to Portovenere is truly beautiful. You get to the very top of the mountain and when you look down at the church of Portovenere you can almost feel the magic that pushed Lord Byron to swim all the way to Lerici to meet up with his friend Shelley.
Too bad that on the way there, there wasn't a single bar open to take a break in, and sip a glass of wine on the fly.