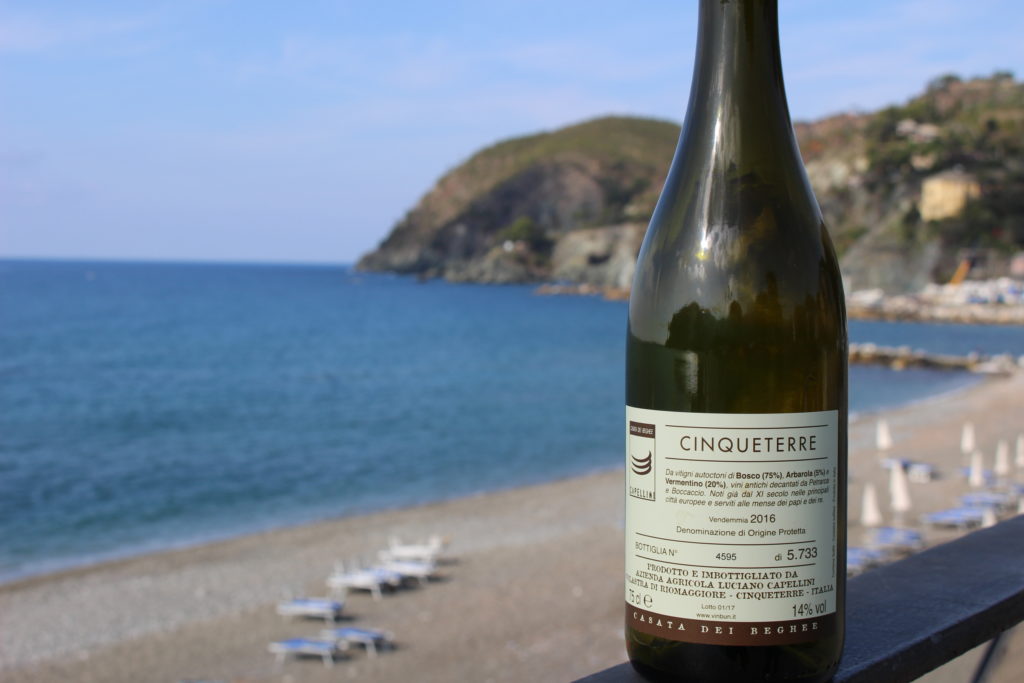 And one day, just as quick as the blink of an eye, you wake up and find nobody surrounding you in Vernazza, in Manarola. You can find parking places everywhere, and they are all free of charge. You walk around without bumping into selfie sticks, shorts that are way too short, or identical hats laid over heads from different continents. It feels like a set from a movie that has been emptied and all that is left over are garbage bags and the memories of a place that once was filled with energy, laughter, and hard work.
Everything is closed. Or just about to. The very place that you have been waiting to go to after the tourist season finished is now closed and the owner is probably lying down on a beach in Thailand or Mexico, and all you are left with is the yearning for that plate of linguine with seafood that you'll never get.
You look around and all of a sudden you notice how pretty the bougainvillea still looks, its fuchsia tone telling you that beauty has no season and doesn't need the presence of human beings. The Cinque Terre vineyards have turned brown, soon they will lose all their leaves. The grapes heroically harvested by the vintners are resting in their stainless steel vats ready to make next year drinkers very happy. The narrow alleyways are full of clothes hanging out on a windy sunny day. It is November but it is not time to put away your t-shirts yet. Everything around you is calm. The peace and the silence of the land are carrying the sounds of the sea, restless no matter how many people are contemplating it or not. At a distance, the seasonal hunters are shooting at the wild boars; for them, it's finally time for their high season.
Nature keeps moving along. And laughs at our worries, at seasonal jobs, and at summer  vacations.