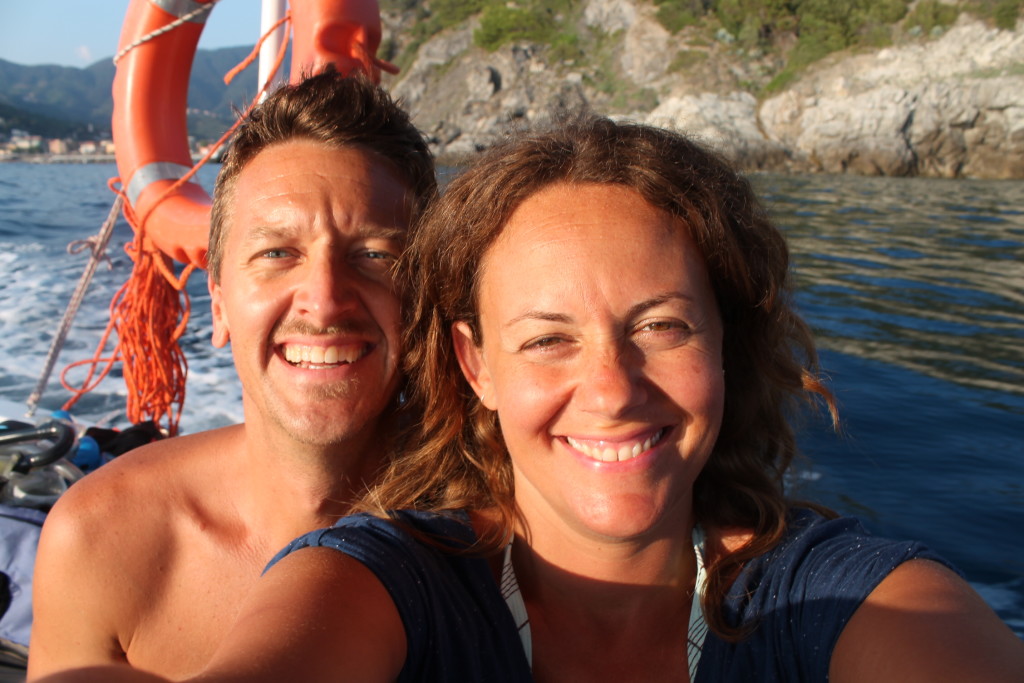 This year, we are teaming up with Marco Scaramuccia of Pequod Boat Tours in Levanto to offer daily sunset boat tours of the stupendous Levanto coastline.  This summer season, the Pequod will sail every evening for a once-in-a-lifetime boat tour.  The coastline around Levanto is unmatchable and pristine, the waters crystal clear, and the experience with Marco unforgettable.  These sunset tours will have an English-speaking guide on board (that's where we come in) and offer wine and focaccia.
The tours last approximately 2.5 hours, during which you can swim and snorkel, explore hidden beaches and caves, or just relax on the sundeck of the boat.  There's also a canopy for sitting in the shade if you've had enough sun for the day.  The boat returns to shore after sundown.
Visit the Pequod Boat Tours website for more information about times and prices.
And don't miss out on Marco's afternoon tours as well, daily at 3pm … no English guide on board, but wonderful anyway!