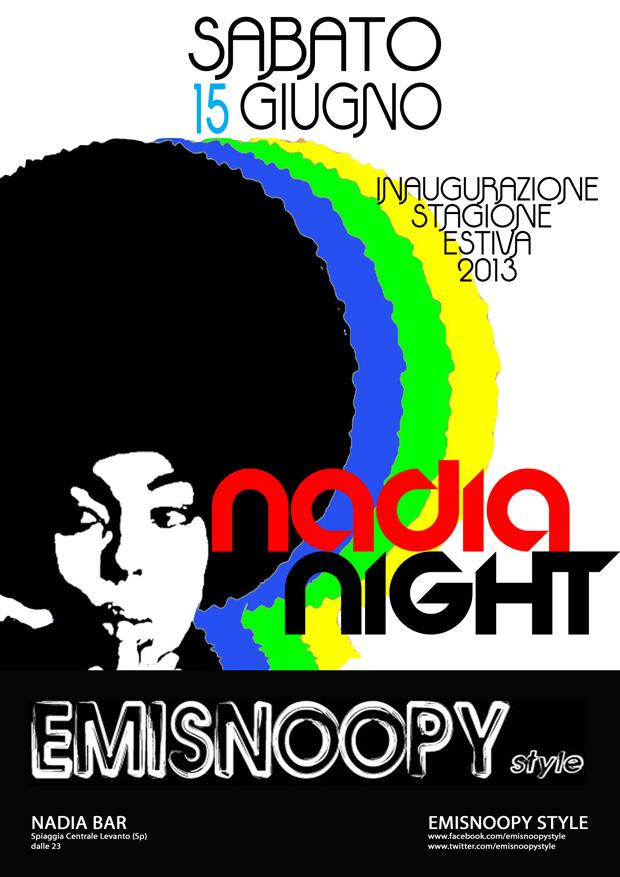 I have to admit that the reality of closing in on age 40, combined with the fact of having two daughters under age 5, makes it very unlikely that I will take advantage of the following event in Levanto, but that doesn't mean that y'all shouldn't get out there and shake your hineys to the sounds of techno and waves on the Levanto beach!
The inaugural edition of the Saturday evening beach parties in Levanto gets under way this very Saturday (the 15th of June) in the proximity of the Bar Nadia, and will then run every Saturday night until the end of summer.  It's your way to release all that pent up energy from lying on the sand all day with nothing better to do than look at the tanned bodies crossing your field of vision.  That and a mojito or two should bring out the party animal in anyone!
The posters say that it all gets started at 11pm, but my more reliable sources (i.e. local high-school students) tell me that it really gets started around 1am.  (See the above paragraph about why I'm not going.)
But who cares how late it is?  You're on vacation, it's Italy, it's the beach, it's summer in Levanto … what on earth else are you here for unless to have some once-in-a-lifetime fun?
And remember, the beach is always there for you once again on Sunday morning to bake any unwelcome after-effects out of you.  And the sea is mother nature's remedy for everything from a bruised knee to a bruised spirit.
And let me know how it was …